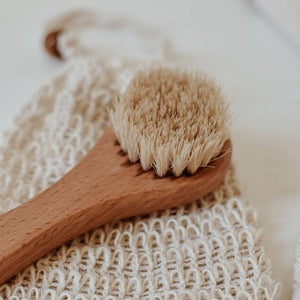 Velvety soft for gentle facial exfoliation made with Beechwood and Natural Goat Hair.
We recommend using this brush dry, not with a soap/face wash. If you do use wet, please be sure to hang to dry.
For more vigorous exfoliation, try the Wet / Dry Face Brush made with boar bristles.